SNOWEYE
Snoweye are a three piece band formed in a musical snowstorm at Ice Station Vadsø, Northern Norway, in 2017. Elle Márjá Eira, John Paul Jones and Lucy Parnell are all exceptional artists and musicians in their own right, but together as Snoweye they create a beautiful musical landscape. Ethereal, yet soulful. Elusive, yet instinctive. Performing in both Sami and English with yoik and folk inspired melodies, Snoweye draw on their collective inspirations and influences to create a unique sound that uses voice, mandolin, multi-layered guitars, electronics and field recordings. Snoweye's voices, instrumentation and harmonies blend effortlessly to create wonderfully vibrant and haunting performances.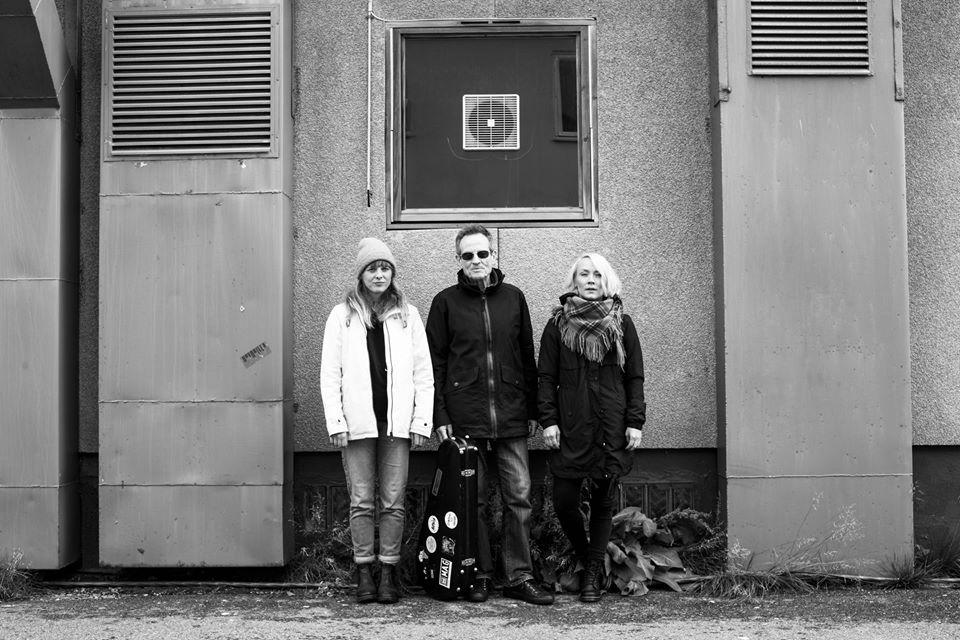 Snoweye, taken at Varangerfestivalen. Lucy Parnell, John Paul Jones, ELLE MÁRJÁ. Photo: Susanne Hætta/ Susannefoto
Performing at

Varangerfestivalen
in Norway this summer

!